There is something almost magical about that little waft of fresh coffee in the morning: you feel instantly reassured, warm, cozy and yet full of energy before you even take a sip. Likewise, the scent of a rose garden in a summer day has the power of making us feel happy, at ease, like in a romantic movie... 
Wait, are the scents causing these emotions? Does this mean we can change and manipulate our mood through different smells? And in such a case, how do we to do that?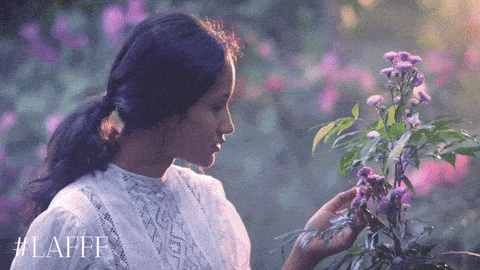 Turns out, the connection between scent, memory and emotion has largely been studied and proven: several Harvard studies have proven that due to their proximity in the brain, the areas that relate to olfactory cues and the areas that relate to memory rely heavily on each other, and smelling a scent that are familiar can bring a flurry of joyful memories.

Similar studies by Brown University have found a link between mood and scent: just like seeing different colours can subtly change your mood and influence your state of mind; smells can have a very similar effect: that is why you feel all happy, warm and reinvigorated when smelling your cup of coffee in the morning, and why the scent of your fabric softener can make you relaxed!
These findings have created a new area of study, and new techniques to help influence not only mood and feelings but also concentration, focus, willpower and state of mind: aromatherapy.


Can you change your mood through scents?
Different studies by Kagoshima University have found that a subtle smell of lavender in the bedroom helped people relax and feel at ease before bed, and helped those with anxiety and insomniac troubles fall asleep much faster. A similar study from Northumbria University found that students that had a scent of rosemary in their classroom during an exam had between 5% to 7% better results in memory tests. An Ohio State University study found that participants that reported being "sad", "in a funk" or lacking energy felt better after smelling lemon scented candles.

So, how about giving your brain a hand and helping it perform better so you get through the day smoothly by tricking it through scent?
By taking advantage of the power scent have on brain chemistry, you can help your brain do better and have an easier time concentrating at work, falling asleep or getting out of a funk when you aren't feeling your best.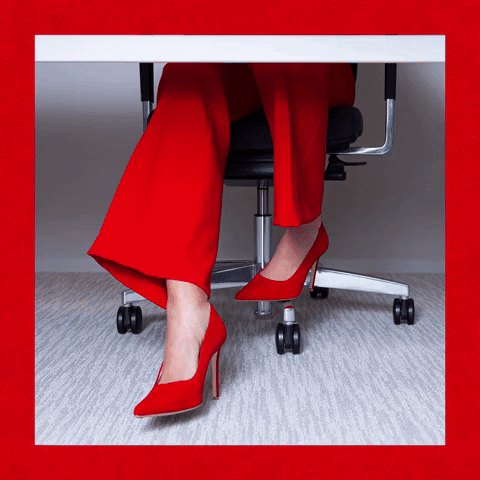 More and more candle makers and perfumers are creating fragrances that are specifically crafted to help you do your best on your day to day life, so why not harness the power of candles, scent diffusers, oils and perfumes to not only decorate your house but also keep you on the necessary state of mind for each occasion?
Let's take a look at some examples of fragrances that have been crafted to help you get through the day on your best behaviour.


As previously mentioned, studies have found that lemon can help pull you out of a funk, helping you feel happy and peppy. Mixed with the subtle, sunny smell of the geranium this perfume spray creates a happy, cheery, bright mood to help you feel full of life and energy; willing to tackle the day and excited for the opportunities it will bring.
This powerful, sensual and fun scent combines notes of bergamot, rose, myrrh and other spicy and floral scents to create a beautiful story that will inspire you to dream about falling in love with a faun: exciting, fun, thrilling but ephemeral and dreamy. This scent is one that will leave no one indifferent and that marries well with those evenings where we are feeling whimsical and romantic.
We are an up and coming brand and we want to create "scent portraits" through our fragrances, and that is exactly what we did with this Black Pepper Room Perfume. This woody and spicy perfume will give a you a rush of energy as soon as you smell it and it will keep you feeling energized, energetic and willing to tackle whatever life might throw at you for the entire day.
An energetic and uplifting blend with vetiver, pine needle and different types of pepper this room perfume will keep you alert and awake when you need to stay focused.
Goop essential oil blends | the self-care package for when you're traveling or on the go
After a long day at work there are few things that you want more than to take it easy and pamper yourself. That is why the popular brand Goop brings us a set with different essential oil blends that you can use for self care: boost for a citrusy kick, Pacific to be reminded about your last holiday in the beach, quiet for when you need a relaxing, calming scent and dusk for when you need a sensual scent that reminds you of the moonlight.
Lavender has long been known for its relaxing, comforting and soothing properties and this candle combines it with the scent of marjoram and neroli, creating a wonderful herbaceous profile that will gently ease your worries and help you dooze off. This calming and soothing candle is the perfect addition to the bedroom of those that have trouble sleeping at night or relaxing after work: you will sleep faster, easier and more soundly thanks to it – just make you blow out the candle before you nod off.
Another great option to create a beautiful, calming landscape is through "fragrance layering": using different fragrances at the same time to get all the benefits of their scents together and create a complex picture through scents. Combining a rose scented candle with a Jasmine Room Perfume will bring you into a romantic, sunny, floral garden that will help you feel sensual, romantic and bright and put a pep on your step.
This wonderful reed diffuser is not only decorative but its blend of herbal smells and fig will transport you to the middle of a vineyard, and help you envision a relaxing evening sitting under a fig tree with the sun peeking through its leaves. A scent for when you need to evade yourself from your daily worries.