Our new perfumes: the featured collection
Introducing the SOUND collection: our new perfume range designed by sound artist Ecka Mordecai, as part of our groundbreaking artist-in-residence programme, and all housed in their own limited edition bottle designed by fine artist Ekaterina Adelskaya. Each perfume comes complete with its own haiku, written by Ecka Mordecai.
The SOUND collection combines aequill's standard high-quality, expertly blended fragrance with a completely unique concept: the exploration of the mysterious world of sound and scent.
With three stunning fragrances in the collection, each with its own distinctive inspiration, you're bound to find your favourite new perfume within this exceptional collection.
With three incredible fragrances to choose from, our new perfumes offer suprising, emotive, and uplifting scents that are designed to refresh and inspire.
SOUND 01 perfume
Spring rain sounds softly
Inside the steam is rising
A sip of green tea
This gentle perfume contains is remniscent of drinking hot green tea on a rainy afternoon; with base notes of musk and amber, middle notes of orange blossom and honeysuckle, and top notes of green mandarin, this unisex scent is remniscent of fresh air. The ultimate in comforting scent, SOUND 01 is the surprise of a gentle spring rain.
SHOP NOW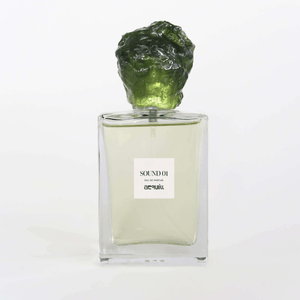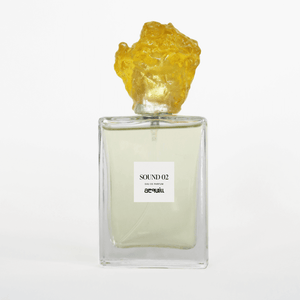 SOUND 02 perfume
Bright summer's morning
Flowers exploding in song
Three birds flying high
SOUND 02 perfume is the perfect example of an uplifting scent; with refreshing mimosa and sweet citrus notes interacting with subtle jasmine, this fragrance is one which evokes feelings of summer and warmth. This is a perfume which perfectly encapsulates the fragrance of sheer joy.
SHOP NOW
SOUND 03 perfume
Silently watching
Seducing from a distance
A mountain, the moon
With woody notes of rose wood paired with soft orange blossom, seductive myrrh, and just a hint of Italian bergamot and musk, SOUND 03 is our new perfume that offers a truly sexy scent. This fragrance is clean, yet seductive, and is remniscent of the strong but silent type; the seduction in the absence of sound.
SHOP NOW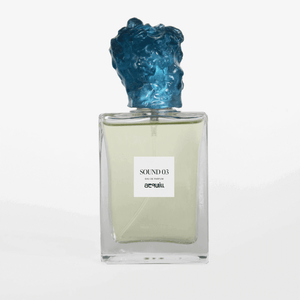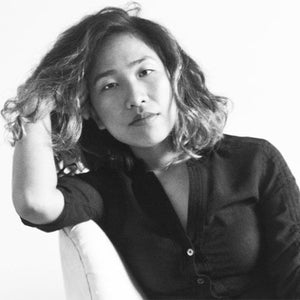 aequill : A Kiss Of Scent
'I have a special attachment to scent, and its meaning in my Thai heritage.
Haawm kaem means to smell sweet and is a sniff kiss in which Thai people show affection.
Haawm kaem is a form of kissing, not with the lips but from inhaling the deeply tantalising scent and pheromones of the one who is loved - and it's this emotional response I seek to capture with every new fragrance we create, including our gorgeous new perfumes.'
Read More
Relaunching soon
Our debut range titled Mum's Aromatherapy Shop tells the story of when Jintana would help her mother make aromatherapy blends for her beauty therapy shop. Made with natural oils our fragrances for the home have been designed to help you create relaxation and harmony in your living space.
Through scent we connect to our emotions and learn to appreciate moments and memories. 
Whether you choose a quick spritz of our room spray, or prefer to unwind by the dancing flame of a scented candle, aequill aspires to bring balance back into your life.